Creating a Kitchen for the Whole Family
Amazing kitchen design takes careful planning - and with consideration to the details, design can make your kitchen the favorite gathering place for the whole family. Whether building your new dream kitchen or remodeling an existing space here are some fun things to consider when planning for your family and their lifestyle.
1. make the most of your Nook
Forget about calling it the breakfast nook, because chances are your kitchen nook table and seating area will serve more meals than your actual dining table.
Your layout is key when it comes to creating the perfect dining nook. Building in bench seating against a window saves space and allows for more clearance around the nook table.
Let your personality shine in your nook area. Brightly colored pillows, patterns, textures and unique dining chairs are all a good way to make this space really unique. Don't forget the lighting!
2. Open Up Your Floor Plan
It goes without saying that a great floor plan and kitchen design go hand in hand. Our kitchens have become the hearts of our homes, and an open floor plan allows for different seating options and different viewpoints for friends and family. Having an open floor plan is great for watching over young children playing in the family room adjacent, or older kids who need a place to do their homework in the afternoons. Adding counter stools give them a place to congregate, learn and converse.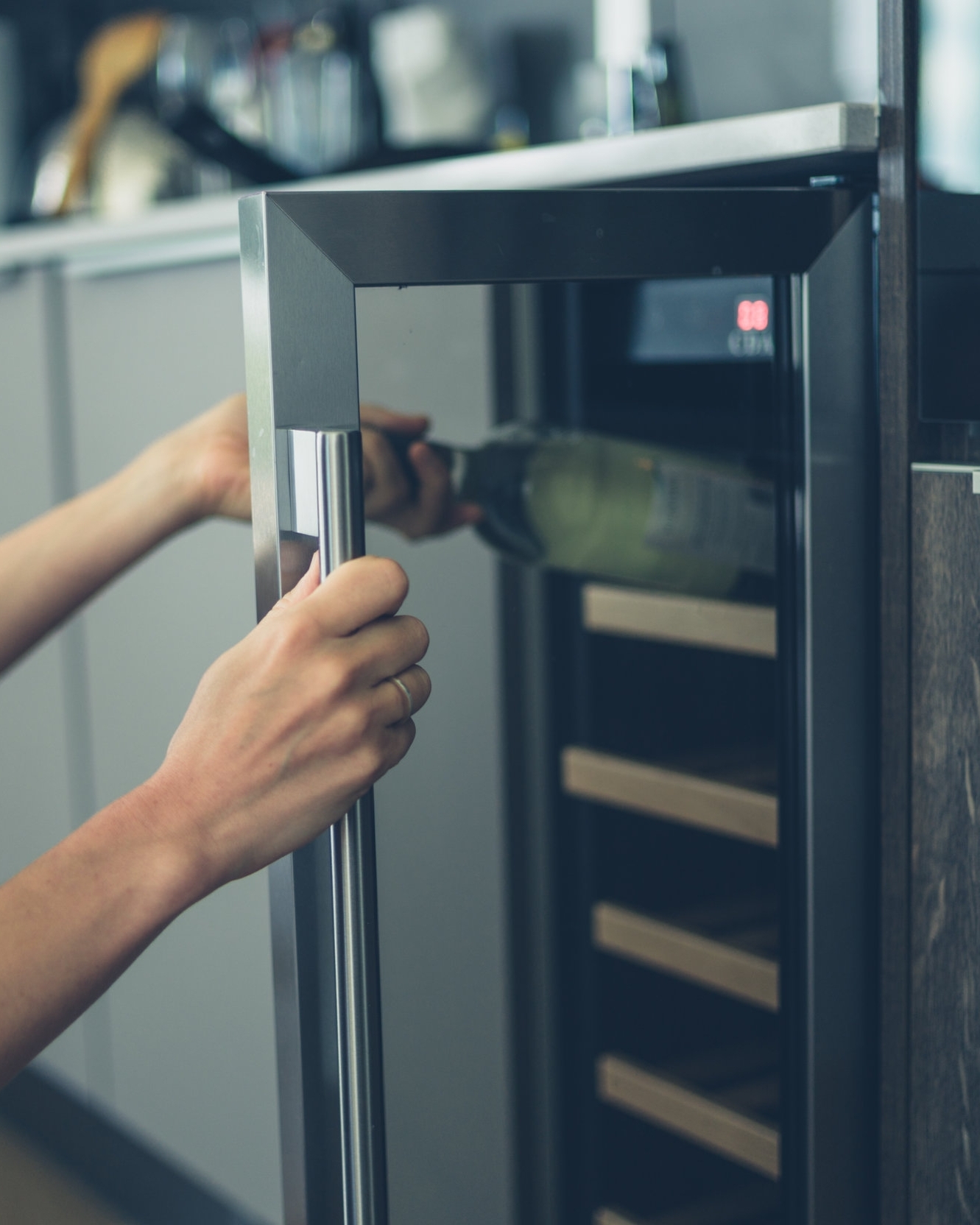 3. Easy Access to Necessities
Easy access means family friendly. Think about adding refrigerator drawers stocked with drinks and healthy snacks so that kids can get to the snack zone without interrupting the workflow of the kitchen.
Match front panels to the cabinetry or opt for sleek stainless, refrigerator drawers.
Don't forget the grown-up members of your family. Perfect for entertaining, an under the counter wine refrigerator will allow your guests to pitch in with the entertaining (and with opening wine). A wine fridge placed in the second island is a win-win in this designer's book. Some of our favorite wine fridge makers are:
4. Double Islands
There is something especially inviting about the kitchen with multiple islands. For homes with multiple family members, you can easilty set the kids to work on prepping easy dinner items at one station while keeping them out of your working triangle.
With entertaining, multiple islands makes the ever appealing kitchen hang out even more accessible. Guests can linger at the entertainment island with snacks and drinks while the chef of the family can cook and chat at the same time. For large family gatherings, with two islands, there's guaranteed overflow seating area. No more kids table!
5. Don't forget your pets!
Don't forget the four legged members of the family. With careful planning, tripping over pet food dishes can be a thing of the past. Consider incorporating pet dishes into a low and easy to clean area by customizing part of your cabinetry for easy pet access. Pull out trash compartment draws can easily be retrofitted to house large dog food containers. No more lugging that 50 pound bag from the laundry room.
To wrap it up...
Your kitchen should reflect the way your family and friends live, eat, and should be in inviting place to relax and commune. Open floor plans with lots of different areas for seating bring a sense of community to the most popular space in the house. Embrace that old entertaining lament "I can't get them out of the kitchen" and design it so they never want to leave. You may even get help with the dishes.
Is your kitchen in desperate need of an update?
Work with the Ponton Interiors Team on a Remodel or Room Design for your space! Contact us today, and we would be happy to help make your kitchen dreams a reality!